Equipment to manufacture specialty concrete products
 Our range of equipment for surface treatment of concrete products to provide value-added finishing includes splitting for blocks, aging and shot-blasting/bush hammering systems for pavers or colour dosing and blending systems ("colormix") to achieve a colour gradient effect, etc.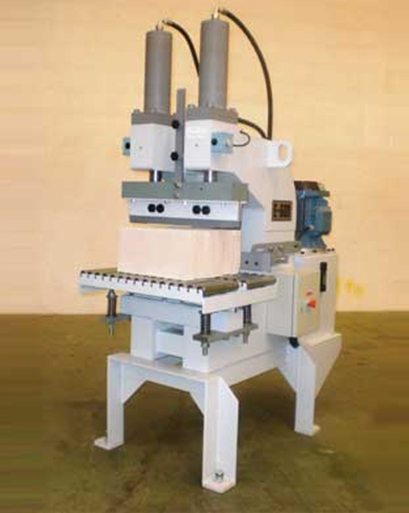 We design and manufacture machinery to provide a distinctive finishing to the concrete products, to be installed as semi or fully automated plants.
We manufacture quality machines in Europe with European guarantee
Since 1975 our company has been manufacturing automatic installations for prefabricated concrete. We comply with all regulations and guarantees of the European Community and the European Union (ISO, EN);as well as the Spanish Regulations (A.E.N.O. R.).
Poyatos: ecological construction 
From our company we care and respect the environment. That is why we carry out ecological construction in all our processes.
Download catalog