Spanish Manufacturer of block making machines
Poyatos is a leading supplier of machinery & systems for the concrete products industry, providing turn-key solutions for fully integrated, manufacturing plants.
The machine provides the biggest output at minimal maintenance cost.
More information
The block making machine Novabloc allows you to reduce the cycle time and minimize the production cost.
More information
An easy to operate concrete block machine that combines maximum efficiency with proven reliability. Technical support available 24/7.
More information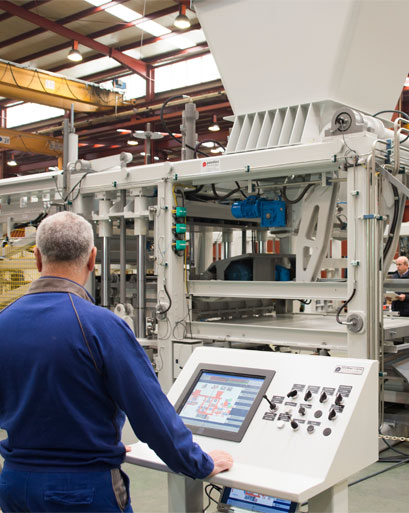 Our quality promise: Concrete block machine 
As a leading manufacturer of international repute we guarantee that all our equipment is certified to comply with the highest European and American quality standards.
Specialty machines
We also provide sturdily built and long-lasting equipment for special product finishes, including automatic feeding and unloading systems.